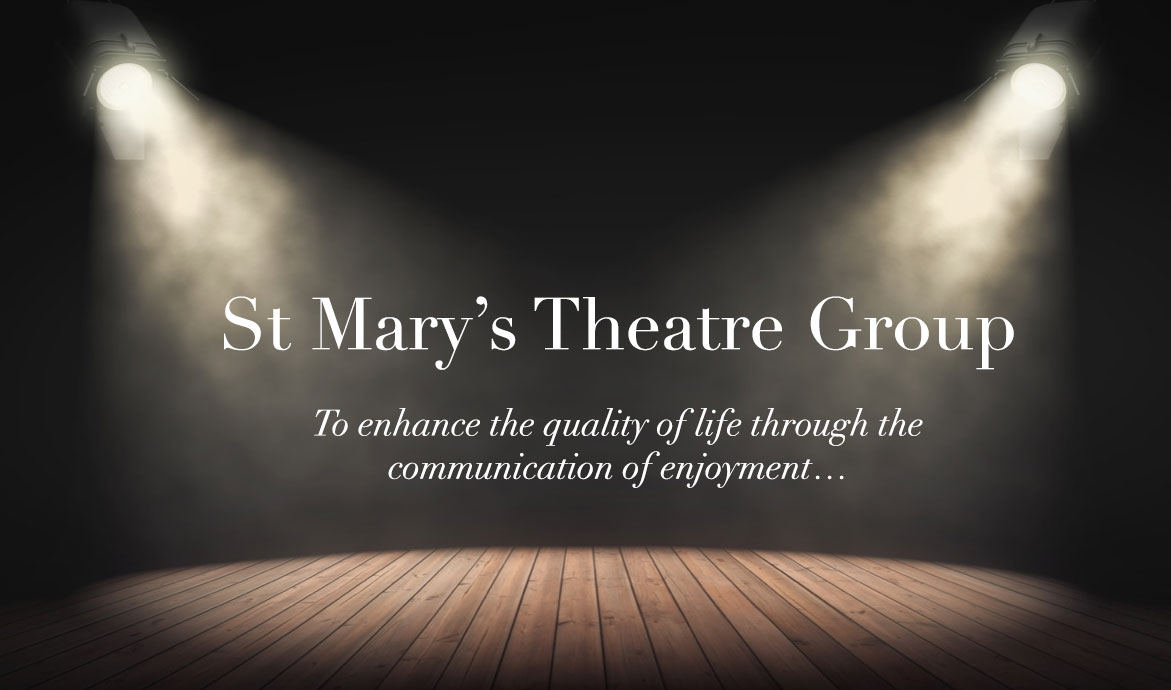 ---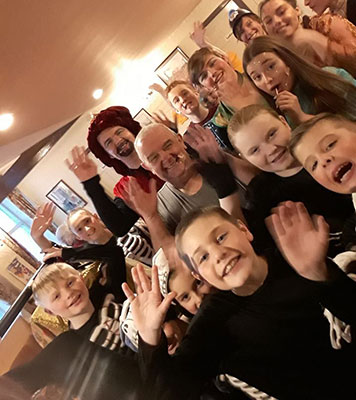 Welcome to our website!
Welcome to the website of St. Mary's Theatre Group, Batley.
Here you will find information about who we are, what we do and what we have done!
If you would like any further information or are interested in joining us please do not hesitate to contact us.
We all love performing and bringing a smile to the faces of our audience, and hope they enjoy watching just as much!
---
December 2022

We follow two unlikely friends, Buttons and Griselda, as they are chased through the Fairytale Book World by the Kings Guards. They are trying to get back to their own story, helped along by two blundering Fairy Godmothers,
to put right the wrongs they've caused.
On their adventures they help Hansel & Gretel, Snow White and Little Red Riding Hood, to name but a few.
Will they get back in time to help Cinderella finally reach her 'happily ever after'? Or will they be caught by the tenacious Captain of the Guards and thrown into the dingy castle dungeons forever?
Join us to find out!
---
---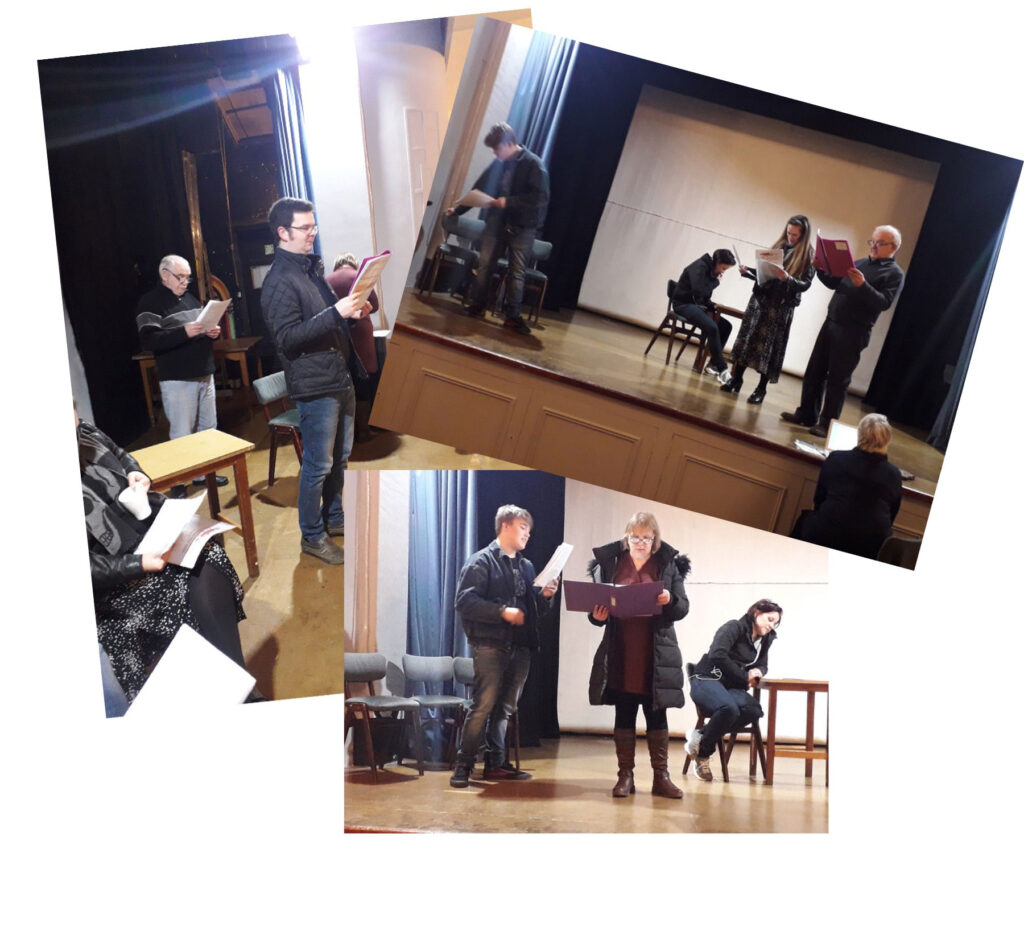 Coming soon!
"Who Killed the Popstar"
……… a murder mystery for our audience to solve.
19th/20th May 2023
---
Peter Pan – May 2022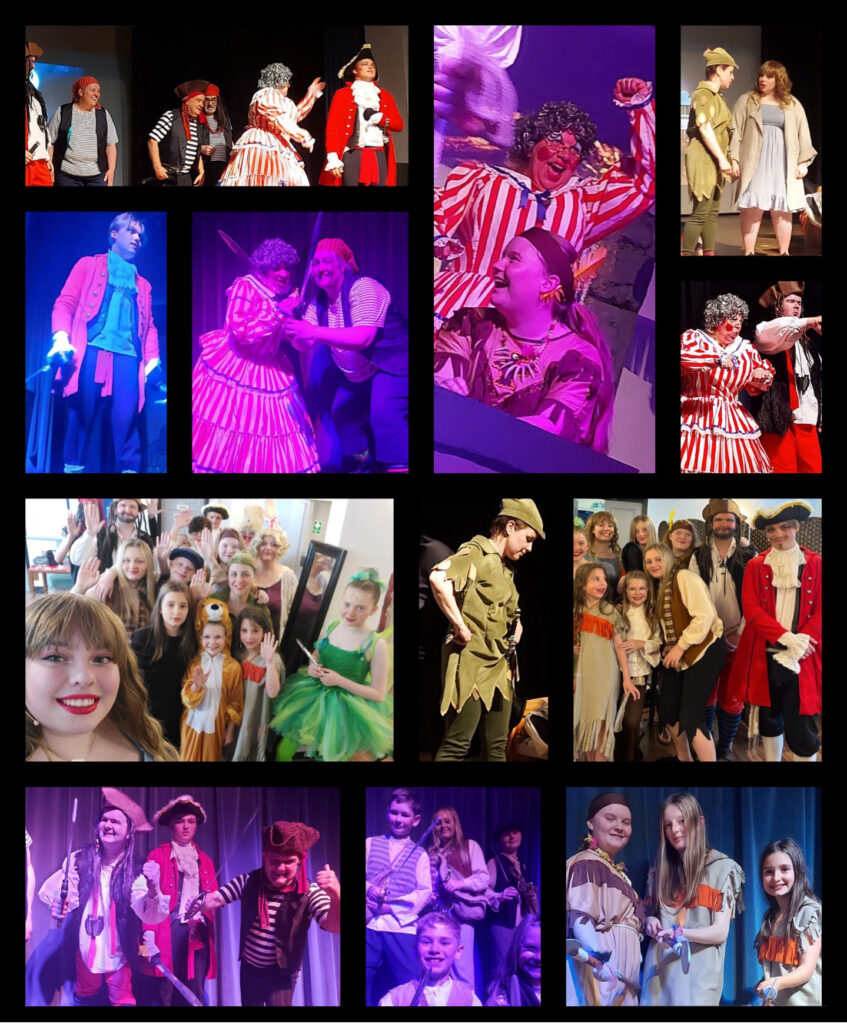 ---
Aladdin 2019
From the alleyways of Peking and the streets of old Shanghai, join us as we head to the Ping Pong Ball!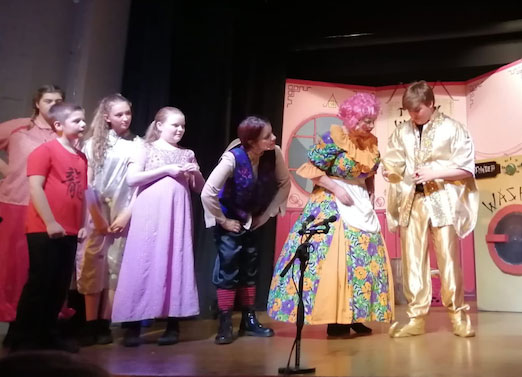 So it was December, it was Panto season and it was time for us all to be silly!
2019 saw us travel far and wide, from the fields of Ting-Lee all the way to the Poo-ping caves!
There were skeletons, spiders, policemen who turned into Minions (yes you read that right) and not forgetting Mrs Twanky working hard in her laundry! Oh and of course it was Aladdin so there was a boy, a princess and a genie too! Click below to follow our story.